Philips 65 inch slim full hd led 3d PFT6909 smart tv online price in BD
[ad_1]
Extreme Narrow bezel: defining your viewing experience
Good design tells a story. Take for example the precision-crafted front bezel made from brushed aluminum with a polished metal edge that is so slim and discreet it creates a razor sharp line outlining your screen, and optimizing your viewing experience.
Slim dimensions to complement your interior
Philips Slim profile TV makes a statement with its sleek, sophisticated dimensions. After all, why shouldn't your TV be as beautiful as it is functional?
Edge foot concept creates airy, floating effect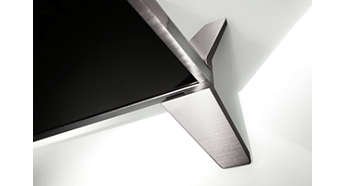 When setting out to create a new Smart TV, our teams consider every aspect: from technology to design. Our new edge feet were engineered to create space beneath your TV where a traditional stand would normally sit, offering you a more immersive viewing experience. The effect? A TV that stands confidently with a nod to the future.
Pixel Precise HD Engine: discover vivid Picture Quality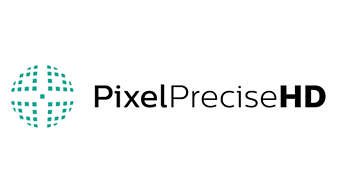 The Philips Pixel Precise HD Engine brings the world to you. Experience your favorite nature and travel programs in vivid clarity. Drenched in color and high contrast thanks to deeper blacks and brighter whites, you'll explore new frontiers without ever leaving your couch.
MyRemote app: the Smarter way to interact with your TV
Control your Philips TV directly from your Smart device. With the MyRemote App it's never been easier to share content from your Smart device onto your TV (SimplyShare), pull digital broadcast TV onto your tablet (Wi-Fi Smart screen), or stay up to date thanks to the TV Program Guide, which lets you choose shows to watch.
Smart TV: a whole new world to explore
Discover a Smarter experience that lies beyond traditional TV. Rent and stream movies, videos or games from online video stores. Watch catch-up TV from your favorite channels and enjoy a growing selection of online apps such as Youtube.
Skype™ brings people together (camera optional)
Add a new dimension to your calls and share experiences with the people that matter to you, wherever they are. With Skype™ on your TV, make voice and video calls from your living room. Just connect the optional Philips TV camera (PTA317) to your TV and enjoy excellent video and sound quality from the comfort of your couch.
Cloud Explorer and Dropbox™: share directly to the big screen
Cloud Explorer makes sharing easy by allowing you to access your Dropbox™ account via your TV. Easily pull and view any content you have stored online onto your TV screen. Why not spread the joy? Simply upload and view content from shared Dropbox™ accounts with friends and family around the world.
Multiroom client—view live TV and recordings from another TV
Multiply your viewing pleasure. Create an in-house network that lets you watch programs wherever you choose by receiving a signal from a Philips server TV elsewhere in your house. Once connected, you can pull digital broadcast TV and recordings from the server TV to the client TV, all without laying new cables or spending more money on multiple subscriptions.
800Hz PMR for the ultimate in smooth moving images
Nothing beats the adrenaline rush of gaming, fast-paced sporting events or action films. That's why this Philips TV has 800Hz Perfect Motion Rate; so you'll enjoy the ultimate in smooth moving images. Because even though your pulse may jump, the image you're watching shouldn't.
3D realistically takes you places you've never been before
Active 3D technology and high-speed displays create incredible depth, contrast, and realism for an unrivaled 3D viewing experience. Converts 2D content into vivid and flawless 3D. The ultimate 3D experience.
*** TD Synopsis: All types of TVs like HD TV, Full HD TV, UHD TV, SUHD TV, Smart TV, Android TV, Flat TV, QLED TV, Curved TV and 4K TV you can find at one place, Transcom Digital. We are showcasing all original products of Top rated Brands like Samsung along with their latest models, specifications, and details. You can also find our showroom near to your area to buy these products. So stay tuned with us to be updated about the new products and about the products are on deal, on offer, on sale, on discount. We want to ensure you enjoy your online shopping and relax!***
[ad_2]
Source: Link
Specification:
Philips 65 inch slim full hd led 3d PFT6909 smart tv online price in BD
| | |
| --- | --- |
| Color | |
| Display Screen Size | |
| Aspect Ratio | 16:9, 4:3 |
| Model | |
| Resolution | |
| Size | |
| HDMI Ports | 3 |
| USB Ports | |
| Speaker | Speaker Built-In |
| Dish Port | Yes |
| TV Type | |
| Includes Remote | |
| Stereo Speaker | 20W |
| DVD Out port | |